Glossary
Safety Film
is a multilayer polymeric film bonded to the inside of windows to make glass shatter-resistant.
Solar Control Window Films
are very thin plastic films that have been processed with various metals and coatings, and installed on the interiors of windows in buildings and vehicles. These materials are used to save energy because they reduce heat penetration in the summer and retain residual warmth in the winter. They also block ultraviolet light, preventing its destructiveness.
Ever-Ready Glass Tint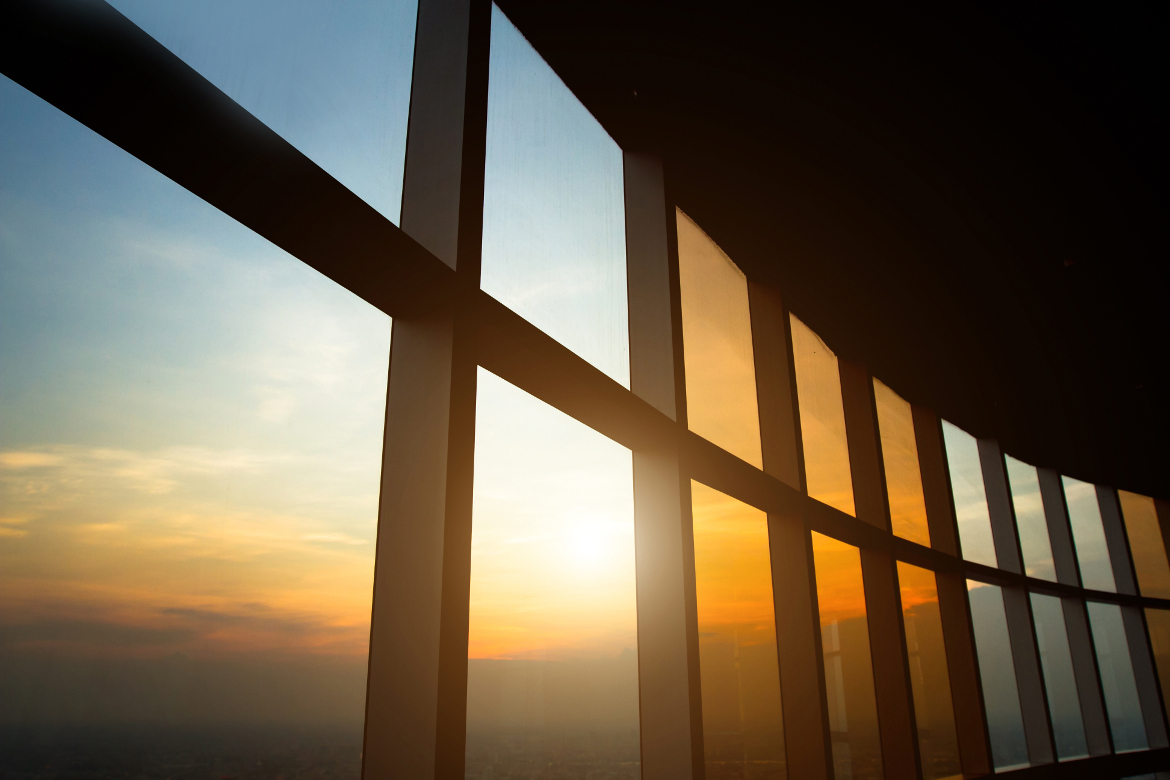 What Is Window Tint?
Window tint films are transparent layers of high quality polyester that are laminated and coated using special adhesives, ultraviolet inhibitors and protective scratch resistant coatings. Select concentrations of metal particles are sputter coated onto sheets of polyester, allowing for varying degrees of color and solar energy rejection performance capability.

Benefits of Window Film:
Reduced interior heat
Reduced utility costs
Improved occupant comfort
Reduced glare
Increased privacy
Extended air conditioning equipment life
Increased fade protection
Added protection from accidents, storms and burglars
Best of all, window films enhance the aesthetic appeal and provide uniform appearance to your vehicle, home or commercial facility.
The sun's heat and damaging ultraviolet are the main causes of environmental discomfort and premature aging of fabrics and furnishings in your auto, business and home.
Reducing Your Exposure and Saving Energy Summertime
By rejecting up to 65 percent of the sun's total solar energy and blocking almost 100 percent of damaging and harmful ultraviolet, window films function just like a sunscreen shielding your car, home, and office from the sun's damaging effects.
Wintertime
Wintertime performance is enhanced by reflecting Interior heat back inside and reducing heat loss, saving you money.
In the Southwest, your car interior can get up to 200 degrees inside!
Energy savings are accomplished by the type of tint used. Different films are made to reflect infra-red energy and ultraviolet solar radiation. Infra-red is what causes surfaces to heat up. Ultraviolet rays cause bleaching of interior surfaces, such as fabrics and colored components.
Safety
To prove it, our window films are backed with one of the strongest warranty programs in the industry, providing up to lifetime coverage on select applications. Our films are scratch resistant and guaranteed not to bubble, crack or peel. See why our window films are the right choice for your auto, home and business.
Selection
Window films are available in a variety of colors and shades with different light transmission levels to satisfy local tint laws. You can choose from high performance metallized films including titanium, stainless steel bronze and charcoal or a full range of conventional non-reflective charcoal and grey films.